NOT ALL NATURAL SKINCARE IS CREATED EQUAL
Natural skincare & face care created by a Pro Makeup Artist.

B3 facial oils & moisturizers give you healthy, glowing skin
and work beautifully under makeup!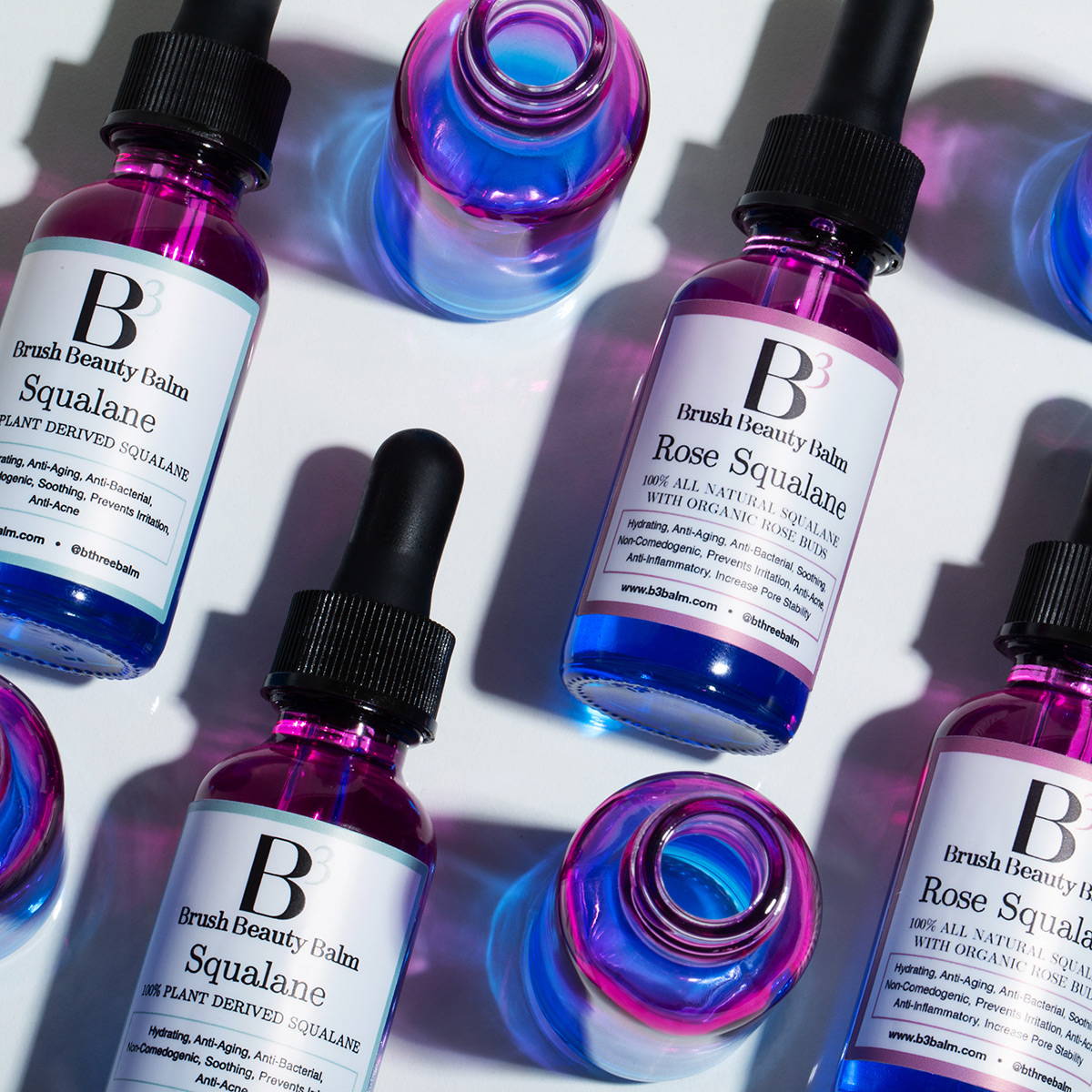 It's a huge misconception that you shouldn't use facial oils if you have oily skin. The truth is, the reason your skin is producing excessive oils is because it's too dry and needs hydration. So facial oils could, in fact, be just what you need.
I have struggled for a long time to find a skin care line that I like and I have finally found it!!!! The moisturizer is amazing: a little goes a long way! The lip oil and lip balm are my new must-haves for winter in Chicago! The facial oil and toner have really helped my skin glow!
-Valerie V.
Verified Buyer
I'm obsessed with your products!!!
-Sir John
Celebrity Makeup Artist
In a world where accountability doesn't exist and companies are selling anything even at the cost of knowingly harm the users in order to make more profits, its wonderful to see companies like B3 hard at work to supply its consumers with clean products that performs and heals.
-Matin
Celebrity Makeup Artist
"Top quality and 5 star service"
I have incredibly sensitive skin and I am very cautious when it comes to trying products. I consulted the owner and explained all of my skin issues and she recommended the Squalene oil...it is amazing and perfect for me. Which doesn't mean it's right for everyone. It is very rare to find a company that puts so much time and care into fulfilling the needs of their customers. I couldn't be happier.
-Emily H.
Verified Buyer
B3 Balm is natural skincare that is made by a pro for pros. I rely on their oils and toners for every client, from red carpet to editorial.
-Lijha Stewart
Pro Makeup Artist
I could definitely notice a huge difference in the overall skin tone. Nourished my skin perfectly without it feeling heavy.
-Annie B.
Verified Buyer
B3 has quickly become a staple product in my kit and for myself. It's the best for mixology and I know it's a product that I can believe in. My favorite is the Lillie luxury oil, I used it to enhance my clients experience with a face massage and also to adjust the coverage and finish of my complexion products.
-Nick Luhan
Pro Makeup Artist
I'm a model, so I've used many different skincare brands from low to high-end, and my absolute favorite skincare product is this facial oil. I've ordered it three times so far, and will keep doing so. It's natural and gentle, so it's perfect for my sensitive skin. 10/10
-Allison P.
Verified Buyer